About Us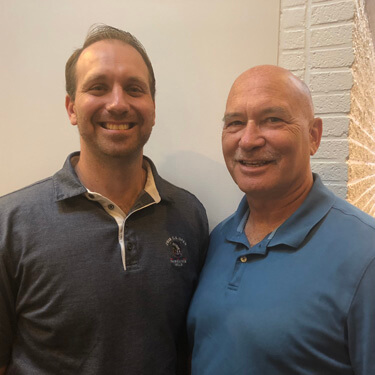 Open since 1983, Zatkin Chiropractic has been proudly assisting Oakland County and surrounding areas for nearly four decades. Dr. Allan Zatkin originally embarked on his chiropractic adventure alone, but he was later joined by his son, Dr. Eric Zatkin, on the Zatkin Chiropractic team. These highly-trained doctors continue to work together each day, positively impacting the health of their community one adjustment at a time.
Our Philosophy
We strongly believe in the power of chiropractic and the benefits it can have for all people, regardless of age or level of health. If you have a body, it is safe to say that you need care. Our chiropractors are happy to work with you to identify an individualized solution to your discomfort. Say goodbye to disfunction and hello to a healthy, active lifestyle.
We Can Help You
Chiropractic treatment does more than increase physical capacity. It also improves mental awareness in a safe, natural way. We have seen our chiropractic care lead to educational growth in students as well as heightened cognition in elderly adults. No matter who you are, we can offer life-changing answers to your difficulties.
Years of Expertise
Dr. Allan Zatkin had the pleasure of working with Dr. Goodheart, the founder of the Applied Kinesiology technique, until his passing in 2008. This firsthand experience with his knowledge and observing his methodology at work, has helped develop the Zatkins into the chiropractors they are today. As they remain passionate about identifying imbalance within the body and stimulating certain nerves, muscles, or organs to create change, Dr. Goodheart's legacy is carried on through the upstanding chiropractic care delivered at Zatkin Chiropractic.
Contact us today to book an appointment!
---
About Zatkin Chiropractic | (248) 426-0022