Chiropractic Care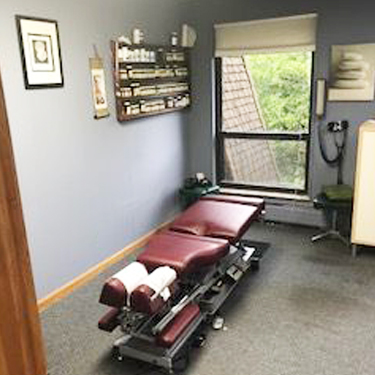 Everything that happens in the body is a function of input into the brain, processing of that information, and output of the resulting message through the motor systems. By evaluating the motor systems using manual muscle testing and neurological reflexes – we have a good window into the brain, and the more the brain is activated from the sensory input that comes into the body, the higher the likelihood of utmost health. In simplest terms, our ultimate goal here at Zatkin Chiropractic is to encourage open lines of communication between the brain and body, which equals total health.
"An adjustment isn't done to take pressure off the nerve. It's done to make sure the brain and the body are talking to each other."
Applied Kinesiology
What is it?
Applied Kinesiology was founded by Dr. George Goodheart. During his studies, he found that there were relationships between muscles and organs that were neurological, vascular, lymphatic, and nutritional. The technique that he created was built upon maximizing those relationships through deeper understanding of a patient's symptoms and from where they are originating. In short, he discovered that the better the patient was balanced structurally, chemically and emotionally, the better the chance of optimal function and health.
How does it work?
Unlike many others, the Applied Kinesiology methodology is based on the history the patient presents and the findings of their physical examination, including the study of posture, range of motion, and reflexes. Pain is often caused by an imbalance in the central nervous system, so locating this dysfunction is key. Once an asymmetry is identified, we then look for a productive way to rebalance the system or help stimulate inhibited function, and from there, we observe the change and adjust our approach accordingly. We aim to rectify any bodily miscommunication through manual adjustments.
Have No Fear
We understand that all people are different and require unique treatments depending on a variety of factors, including but not limited to nutrition, activity level, and overall lifestyle. Zatkin Chiropractic takes the time to figure out what is going on with you and giving you the tools to move forward and heal.
CONTACT US »
---
Chiropractic Care Farmington Hills | (248) 426-0022