Meet the Doctors
Zatkin Chiropractic is staffed by two passionate chiropractors who are devoted to their crafts. Keeping it in the family, Dr. Allan Zatkin brought his son, Dr. Eric Zatkin, to the team in 2013. This knowledgeable chiropractic duo remains a steadfast, health-oriented team.
---
Dr. Allan Zatkin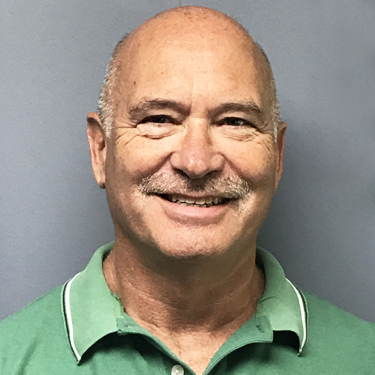 Dr. Allan Zatkin has always been interested in health. He graduated from Michigan State University with a business degree in 1978. His interest in Chiropractic was piqued while reading a Sports Illustrated article about the "Good Hands Man," also known as Dr. LeRoy Perry, and his ventures helping Olympic athletes without the use of drugs or surgery. The article described manual techniques applied to athletes that resulted in better performance. The article also mentioned that Dr. Perry credited a Detroit based chiropractor named Dr, George J. Goodheart as the source of his techniques. Proceeding research and phone calls led to his studies at Life Chiropractic College in Marrietta, Georgia. During his education at Life College he began to study with Dr. Daniel H. Duffy, Sr. who was a close personal friend of Dr. Goodheart. Early on in his chiropractic career, Dr. Zatkin was fortunate enough to meet Dr. Goodheart in 1983 and was asked to become one of Dr. Goodhearts partners in 1985. Dr. Zatkin passed his Diplomate Exam through the International College of Applied Kinesiology in 1987 and as a Certified Teacher, began to teach Dr. Goodhearts concepts during weekend Seminars across the country to students of the healing arts for the next 25 years.


Dr. Eric Zatkin
Dr. Eric Zatkin was born and raised in Farmington Hills Michigan, graduated from Harrison High School and Adrian College before attending Life University to obtain his Degree of Chiropractic. He has been in practice in Farmington Hills and Ann Arbor since June of 2013. He is certified in Applied Kinesiology, a diagnostic method of evaluating the body through muscle testing and various challenges to determine where, when, and how to apply treatment to the body to allow the body to heal and perform at optimum function.
Experience in working with High Level Athletes
Dr. Zatkin has worked with and continues to work with high level athletes to help improve their function on and off the playing field, whether that be a golf course, baseball field, hockey rink, soccer field, basketball court, etc. Dr. Zatkin's knowledge of how the body functions and moves allows him to use the proper therapies, exercises, stretches, and activities to keep his patients on the field and functioning as well as possible. With his TPI certification, he looks forward to working with you to help improve your flexibility, strength, and movement patters to allow you to keep playing pain free!
The Dream Team
Looking for care that can be matched by few? You are in good hands with Dr. Allan Zatkin and Dr. Eric Zatkin. Not only do they provide chiropractic adjustments done right, but they take the time to tailor each visit to the patient at hand. With expert care from Zatkin Chiropractic, you will live like never before.
CHIROPRACTIC CARE »
---
Chiropractors Farmington Hills | (248) 426-0022